Full Contact Honeycomb Panel Internal Floating Roof
What is internal floating roof(IFR)?
Storage tanks systems may require an internal floating roof and a fixed or permanent roof system.The floating roof,floated on the surface of stored liquid,is floating up and down with the level of stored liquid.
The internal floating roof is composed of multiple fully welded honeycomb panels tightly connected through proprietary technology.




The storage medium is in complete contact with honeycomb internal floating roof, and there is no room for volatilization of oil and gas, which can maximizes tank capacity and minimizes filling losses,and maintain regulatory compliance for emissions.
Specification
Our products can be fully customized made and designed as requirement.
| | |
| --- | --- |
| Core | Aluminum honeycomb (3/4"cell size, aluminum foil 0.04-0.06mm) |
| Max size | 550*5800mm |
| Standard thickness(mm) | 90mm,95mm,100mm |
| Aluminium thickness(mm) | 0.5mm,0.7nmm,0.8,1.0mm,1.5mm,2.0mm, etc |
| Face finish | Mill finish aluminum |
Production
Quality assurance
To assure the seal welded condition,prior to shipment,pressure tested and certified leak free are be done.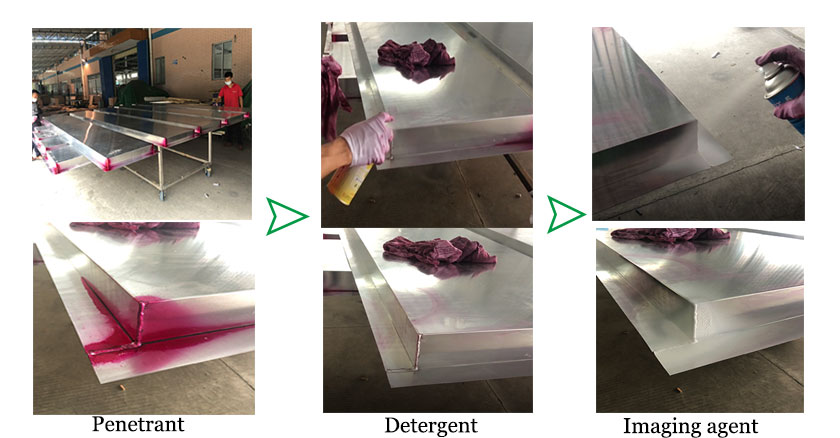 Features
Full Liquid mounted design, sealing efficiency up to 99%
Lightweight,fast Installation
Increased tank capacity, minimal evaporation
High specific rigidity and strength
Flame retardant and energy absorption.
Provides great economy benefit,reduces the costs of installation, maintenance and downtime.
Environmental protection, eliminate at least 95% of emissions and most odors from above ground storage tanks.
Application
Aluminium honeycomb Internal floating roof tank can be used to store gasoline, jet fuel and other volatile oil, And liquid chemicals like aldehydes, alcohols (methanol, ethanol), ketones (acetone), benzene (benzene, toluene, xylene, styrene).