Aluminum honeycomb panel marine/boat/ship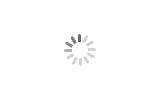 Aluminum honeycomb panel marine/boat/ship
Huarui

Foshan,Guangdong

5-15days

1500㎡/day
● High strength-to-weight ratio
● Can be used in cruise ships,large yachts,patrol boats
Aluminum honeycomb panel marine/boat/ship
Description
We supply range of aluminum honeycomb core,honeycomb panels and assembly accessories for marine industry. The honeycomb panels are suitable for the construction of partitions, interiors, furniture, ceilings, flooring, hulls and bulkheads.
● IMO MED Module B+D certified by LR




● High strength and lightweight




● Cost effective and eco-friendly




● Wide range of surface treatment to choose




● Support installation profiles
A variety options of marine honeycomb core panel
As sandwich structure of marine honeycomb core panel,it can be flexibility customized for the demand of architects and manufacturing engineers.Cruise ships,large yachts,patrol boats,and even offshore platforms have always introduce HPL/PVC/Stainless steel/mill finished aluminum honeycomb panels in their designs.

Supporting connection for marine honeycomb panels
For marine/boat/ship decoration,there are some connection for panels,like exposed triming,invisible profile,and seamless connection.Huarui honeycomb provide profiles&assembly accessories with aluminum honeycomb panels.

Aluminum extrusions has good characteristic of simple structure,resonalble design,firm installation, and good safety performance.Aluminum extrusion profile can be used in wide applications,including furnuture,decorative moldings,trims,aluminum corner guards,and door construction.Different aluminum profiles to meet the request of installation.Customized profile is available for us.

About us
Huarui Honeycomb Technology co.,ltd is the leading manufacturer of aluminum honeycomb in southeast China.We have tried our best to continuly increase and meet all the higher requirement for alminum honeycomb.
Size of production runs
Aluminum Honeycomb
Steel Honeycomb
Honeycomb panels
Stone Honeycomb
Full capacity
120 blocks
500 ㎡/month
2000+500㎡/day
3000 ㎡/month
15mm--4000㎡/day
Normal
60 blocks
200 ㎡/month
1500㎡/day
2000 ㎡/month
15mm--4000㎡/day
Production line
2 automatic production lines of aluminum honeycomb panel
10 production lines of aluminum honeycomb
Becides,our company have been cooperating wih some advanced technology research institutes,universities and scientific research company,such as Central South University,Harbin University of Science and Technology,and Chinese Academy of Sciences.
We are constantly improving our own research and development ability,and keep providing best honeycomb products and application solution for the various industries.