Building Material Curtain Wall Facade Stone Honeycomb Panels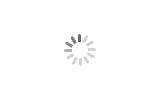 Building Material Curtain Wall Facade Stone Honeycomb Panels
Huarui

Foshan,Guangdong

5-15days

2000㎡/day
● WH certification,and fire resistance: BS8414-1√
● Easy to install and maintain, lightweiht and high strength
Building Material Curtain Wall Facade Stone Honeycomb Panels
Natural stone honeycomb panels are composite panels composed of an aluminum honeycomb panel backing and a 3-8mm natural stone. The orginal surface stone are split,the composited with aluminum honeycomb panel or fiberglass honeycomb panels,to reduce the weight ,allow a large format panel. Ultra thin and light stone honeycomb panels can only give you the advantage of expanding a construction to its maximum.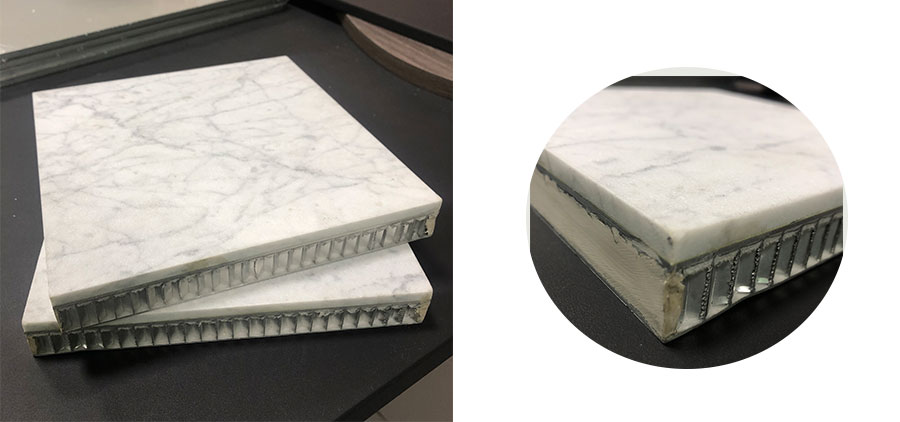 Stone veneer thickness

3-8mm

Stone finish

granite, marble, limestone, travertine, onyx, sandstone

Standard thickness
10mm , 15mm , 20mm , 25mm

Panel edge
open edge or solid stone


Honeycomb cellsize

1/4"

Temperature resistance

-40 ℃ - 90 ℃

Max size

1500x3000mm (marble)

1200x3000mm (granite)

Certification

WH certification,and fire resistance: BS8414-1√
Comparsion of stone honeycomb panel and stone slabs
| | | |
| --- | --- | --- |
| | Traditional Stone Slabs | Stone Honeycomb Panels |
| Weight Comparison | 30mm Total thickness 75kg/㎡ weight | 20mm Total thickness 15kg/㎡ weight |
| Performance Comparison | Unable to bend | Bendable (pressing 30mm bent not crack) |
| Installation | Big expenditure | Small expenditure (100yuan/㎡) |
| Safety Performance | Cracking in impact-resistant test | Only with punctate cracking |
| Material Availability | Useful material output from one cubic | 80-100㎡ |
| Maximum Size | ≦600*600 | Able to reach 1600*3200 |
How to install stone honeycomb panel ?
The panels come preinstalled with clips on the back of the panels that attach to the rails, which can be anchored to facade systems.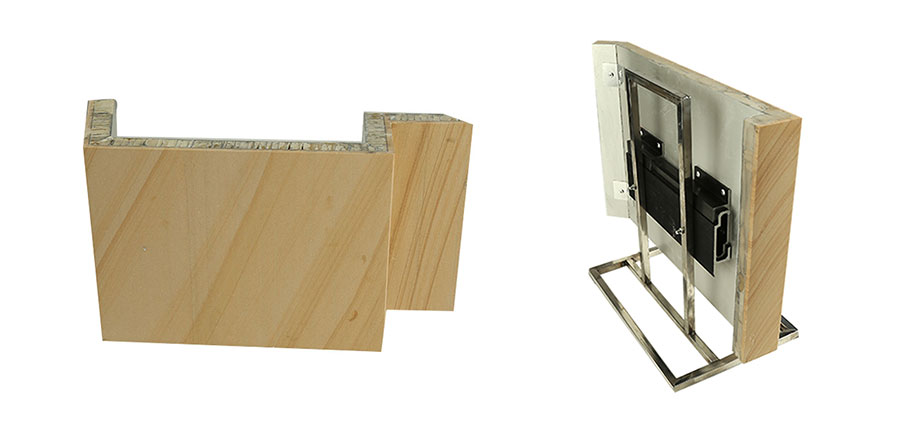 Feature

Lightweight
Design flexibility
High thermal insulation
Incredibly strength and durability
Resistant to rust and corrosion
Easy to insatll for construction
Energy savings
Application
Stone honeycomb panels can be used for: Wall cladding (interior & exterior)、ceiling and floor systems 、bathrooms 、yacht interior 、elevator cabs 、furniture and
decoration products.
exterior wall cladding

interior decoration