lightweight honeycomb laminate panels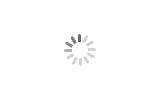 lightweight honeycomb laminate panels
Huarui

Foshan,Guangdong

5-15days

1500㎡/day
● Wear resistance,and lightweight
● Have excellent resistance to bend,shear and tensile stresses
● Design-friendly: laminate panels with innovative colors and textures
Lightweight honeycomb laminate panels
What is cpl?
CPL,is also called continuous pressure lamiante,the new type of environmental protection clad material,consist of cellulose fiber sheets impregnated with thermosetting resins.Furniture or floors with cpl or hpl,are not only easy to care for,but also extremely durable.Surfaces with cpl coatings are also solvent-resistant,heat-resistant,smudge-proof and scratch-resistant.

CPL ,when composited with aluminum honeycomb structural,which create an excellent combination of flexibility and strength.
Aluminum honeycomb structural panel,is composited comprising of aluminum honeycomb cores and two skin sheets. The unique honeycomb structure contributes to the panel of super flatness,sound insulation, light weight and high strength,non-combustible,design flexibility etc.
| | |
| --- | --- |
| Finish | HPL / CPL |
| Standard thickness | 13mm,18mm |
| Honeycomb cellsize | 1/5" |
| Standard size | 1220x2440mm,1200x3000mm |
| Panel edge | ABS/PVC edge banding |
| Temperature resistance | -40°C -90°C |
| Color/pattern | refer to our color chart |
The size can be customized on request as well as the aluminum extrusion.To install aluminium honeycomb panels,We also try our best to help customers find the aluminum extrusion profiles they need.

Key Benefits of CPL laminate honeycomb panel
● 100% Postformable material
● Design flexibility,with rich,warm,authentic textures
● Low surface marring, high impact and chemical resistant properties
● Moisture resistant and wear resistant
● Fire retardant material
● Easy to clean
● Eco-friendly and non-formaldehyde
Common application
CPL honeycomb panel is widely used in furniture,marine, commercial cabinets,interior wall cladding.