Aluminum honeycomb energy absorbers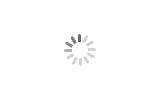 Aluminum honeycomb energy absorbers
Huarui

Foshan,Guangdong

5-15days
● Energy absorption material
● Used in high-speed trains,airplanes,spacecraft etc.
Aluminum honeycomb are provided a predictable load that can be modified by the use of various alloys,foil thickness,and cellsizes.Huarui produce aluminum honeycomb in a variety of applications.In the application of cushioning and energy-absorbing properties,it is mainly used the different-surface cushioning and energy-absorbing properties of aluminum honeycomb, which shows good compression irreversibility, high efficiency and good stability.

Sample specification and testing result


Aluminum alloy

Cellsize
Foil thickness
Compressive strength
Crush strength
5052H18
1/16"
0.04 mm
6.38 Mpa
3.92

Mpa

5052H18

1/10"

0.06 mm

9.98

Mpa

4.82

Mpa

5052H18

1/8"

0.06 mm

5.48

Mpa

3.25

Mpa

3003H18

1/10"

0.06 mm

9.04

Mpa

3.95

Mpa
Aluminum honeycomb, as a buffer and energy absorption material,has been widely used in high-tech fields such as vehicle impact barriers,lighweight body armour,train buffers,elevator or lift protection,dummy neck calibration etc.
Vehicle impact test
Aluminum honeycomb can help absorb the energy of impact during the automobile collision and vibration reduction process.
Dummy neck calibration
Aluminum Honeycomb energy absorbers are used to create the pulse for neck flexion extension tests for ATD's certification.
Transportation
The lightweight and high strength aluminum honeycomb play important role in the safety of automotive and rail industry.