Aluminum honeycomb shielded vents and filters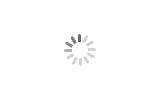 Aluminum honeycomb shielded vents and filters
Huarui

Foshan,Guangdong

5-15days
● Aluminum honeycomb shielded vents
● Good shielding effectiveness
● Honeycomb filters
Aluminum honeycomb shielded vents and filters
We produce aluminum honeycomb with aluminum alloy 3003 and 5052.It can used as aluminum honeycomb shield vents.For aluminum honeycomb shield vents,there are some factors related to the shielding effectiveness and airflow, including the cellsize,cell thickness,and design of the vent panel.

It can install with aluminum frames for shielding between the frame and the mounting surface. Shielded Filter and Dust Shields attenuate EMI and provide a passage for cooling air while filtering dust.
Available cell size and foil thickness of aluminum honeycomb
aluminum alloy
3003
3003/5052
Cell size
0.86
1.04
1.73
2.6
3.17
3.47
5.2
Foil thickness
0.03
0.03
0.04
0.04 / 0.05 / 0.06 / 0.07 / 0.08 / 0.1

Application
lighting,purification ,ventilator filter,photography,laser bed
Cellsize can have an impact on airflow.As a general trend, the smaller the cell size, the lower the airflow or the greater the pressure drop across the air vent panel.
At the same time,cellsize can also have impact on shielding effectiveness.As a general trends,the greater the shielding effectiveness as the smaller cellsize limits the amount of electromagnetic energy able to pass through the openings.