Lightweight Stone Honeycomb Panel Marble/Granite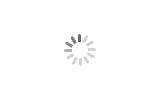 Lightweight Stone Honeycomb Panel Marble/Granite
Huarui

Foshan,Guangdong

5-15days

2000㎡/day
● Lightweight and high strength
● Often curtain wall decoration, ceiling, furniture, partition, elevator engineering, and rail transit
Stone Honeycomb Panels (marble or grantie)

Stone aluminum honeycomb panel comes from the high-end products of aerospace materials in civil product technology. At present, it is mainly used for curtain wall decoration, ceiling, furniture, partition, elevator engineering, and rail transit.
Stone honeycomb panels have characteristic of extremely flat, corrosion resistance and mositure resistance,lightweight and high strength.Stone honeycomb panels not only have excellent performance,but also numerous options in terms of finishes, colors, mounting systems, and more.We produce stone honeycomb panel with WH certification,and fire resistance: BS8414-1√.Here is the stone honeycomb structure.


Stone veneer

3-8mm natural stone(granite, marble, limestone, travertine, onyx,sandstone)

Backing panel

Aluminum honeycomb pane / Fiberglass honeycomb panel

Adhesive

Epoxy resin

Max size

1500x3000mm (marble)

1200x3000mm (granite)

Finish
Polished,honed,flamed,bush-hammered,

sandblasted

Edge closure

solid stone edge, resin filled edge or open edge
Feature of stone honeycomb panels
Stone honeycomb panel is a safe, environmentally friendly and energy-saving product.The biggest advantage of the stone honeycomb panel and its supporting nuts and bolts is produced in the factory. It is not only safe and fast, but also saves a lot of manpower and material resources,material cost saving,on-site installation convenience,and quick target.

Application
Stone honeycomb aluminum panel not only has the performance characteristics and advantages of natural stone, but also has comparative advantages in practical performance, which also determines the sustainable development trend of its future market. The wide use of more and more countries and regions in the international market also verifies that the market development prospects of stone honeycomb aluminum panels must be broad.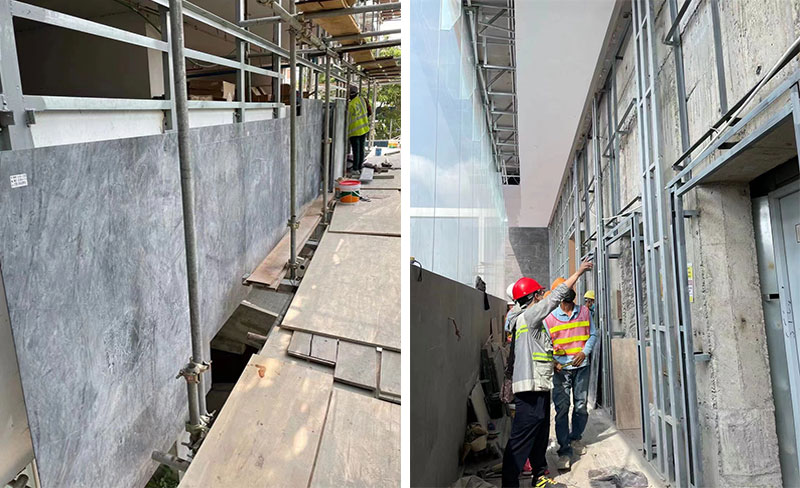 (building construction)

(cladding construction)