welded stainless steel honeycomb core mesh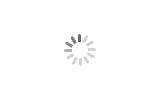 welded stainless steel honeycomb core mesh
Huarui

Foshan,Guangdong

5-15days

200㎡/day
● Made of carbon steel,SUS304, SUS316
● Honeycomb steel mesh
● Applicable in EMI shielding, air ventilation, flow straightener etc.
welded stainless steel honeycomb core
Stainless steel honeycomb core is welded in the hexagonal shape with strong rigidity and good fireproof performance.Steel honeycomb is mainly used in train doors and floors, bulkheads,energy absorbers,EMI shielding,flow straightener and so on.
Technical Properties
Material

Mild steel/Carbon steel、SUS304 stainless steel、SUS316 stainless steel

Cell Size
1, 1.6, 3.2, 6.9 , 5.2, 10 , 20
Core thickness
5-80mm
Standard size(mm)
300x300, 600x600, 900x900, 1200x1200, 1200x2400
Standard thickness(mm)
6.35, 12.7, 25.4, 30, 40, 45
Wall thickness
0.08mm, 0.13mm, 0.15mm
Surface treatment
thin ,nickel,

passivation

steel honeycomb are available

Feature

Super flatness, corrosion resistance,fungus resistant

through-hole honeycomb structure

Applications
Honeycomb steel mesh can be applicable in various high temperature, shielding, ventilation, uniform wind and other related products.Some of the most widespread products are as follows:
Steel honeycomb core have performance of shielding, ventilation and heat dissipation.It is suitable for electronic equipment with harsh application environment.
Steel honeycomb laser bed(honeycomb platform)

Honeycomb steel mesh can be used for laser cutting platform with high temperature resistant.
Wind tunnel honeycomb device
As feature of high straightness and uniformity,stainless steel honeycomb can meet the characteristics of different flow field speeds. It has been used in aircraft testing, automobile testing and other fields testing by scientific research institutions.

Stainless steel honeycomb properties
There are some tests for steel honeycomb about noise reduction and air pressure.
Noise reduction properties
Steel honeycomb (cellsize:3.2mm,thickness:12.7mm)
Frequency
Magnetic Attenuation
Electric Attenuation
10 KHz
35 dB
-
200 KHz
60 dB
-
100 MHz
-
100 dB
500 MHz
-
90 dB
1 GHz
-
85 dB
5 GHz
-
80 dB
10 GHz
-
80 dB
Air pressure contrast
Ⅰ: cellsize:3.2mm thickness:12.7mm

Ⅱ:cellsize:3.2mm thickness:6.4mm

Pa(cm.

H₂O

)

Speed

Ⅰ

Ⅱ

1.27
0.05
<0.05
2.54
0.2
0.16
5.08
0.36
0.26
10.16
0.66
0.46
15.24
1.02
0.82
20.48
1.42
1.16
About us

Huarui Honeycomb Technology.,Ltd is an ISO9001:2015 and IMO MED certified company. We are specialized in manufacturing aluminum honeycomb,steel honeycomb ,EMI/EMC shielding ventilation panel, and aluminum honeycomb panels in China.
We have 2 automatic production lines for aluminum honeycomb panel and more than 10 production lines of aluminum honeycomb.