Aluminum Honeycomb Core Sandwich Panel Manufacturer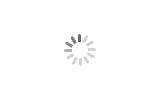 Aluminum Honeycomb Core Sandwich Panel Manufacturer
Huarui

Foshan,Guangdong

5-15days

1500㎡/day
● High strength-to-weight ratio,hyper flatness
● Provide a variety of surface treatment and edge closure design
● Wide range of applications,including exterior and interior wall cladding, furniture,partition etc.
Aluminum honeycomb core sandwich panel manufacturer
Huarui honeycomb produce aluminum honeycomb core and aluminum honeycomb panels,which provides cost-effective and environmentally friendly solutions for the customers.The panels have passed testing as ASTM E 84,IMO MED Module B+D,certified by LR,Non-combustibility test EN ISO1182.
Description
Aluminum honeycomb panel is sandwich-structured composites comprising of aluminum honeycomb cores and two skin sheets. The unique honeycomb structure contributes to the panel of super flatness,sound insulation, light weight and high strength,non-combustible,design flexibility etc.

(the structure of aluminium honeycomb panels)
Faced sheet

aluminum,fiberglass,zinc,HPL,stainless steel,stone,galvanize

Core

aluminum honeycomb AA3003H18, AA5052H18
Adhesive

Standard glue

working temperature -40 ℃ to 117 ℃

High temperature glue

-40 ℃ to 180 ℃ / -40 ℃ to 200 ℃

Specification

Max size

1600x 12000mm, 2500x6000mm

Min/Max thicknes

3mm/ 500mm

Edge closure
press-brake bend,solid edge closure,

U channel,with profiles etc.



Remarks
4X8 honeycomb panels is availble.
The size can be customized on request as well as the aluminum extrusion.To install aluminium honeycomb panels,We also try our best to help customers find the aluminum extrusion profiles they need.

(The installation: aluminum extrusion profile with aluminum honeycomb panels)
What are the selection of honeycomb panels?
Huarui honeycomb provide a variety of surface treatment for aluminum honeycomb core sheets,like mirror,PVDF coating/painting,powder coating.We also can laminate various finishes to the face of aluminium honeycomb panel, including but not limited to: wood,stone, porcelain,HPL ,FRP fiberglass ,and other finish options.
More color choices bring elegant decorative effects



a good sound-absorbing material,used for suspended ceiling

ideal for composite veneer,internal floating roof,etc

designed to meet anti-slip requirements, used in floor industry

Wood grain

with high definition vision


Stone grain

Natrual look and touch of stone

Weather resistance, scratch resistance and fade resistant,suitable for outdoor usage.

High strength,and durability

Easy to insatll for construction

wear resistance for furniture cabinetry
Common application
The aluminium honeycomb panel is widely used in screenprinting,architecture curtain walls, interior decoration,furniture industry, marine, oil tank industry,vehicle,lighting and so on.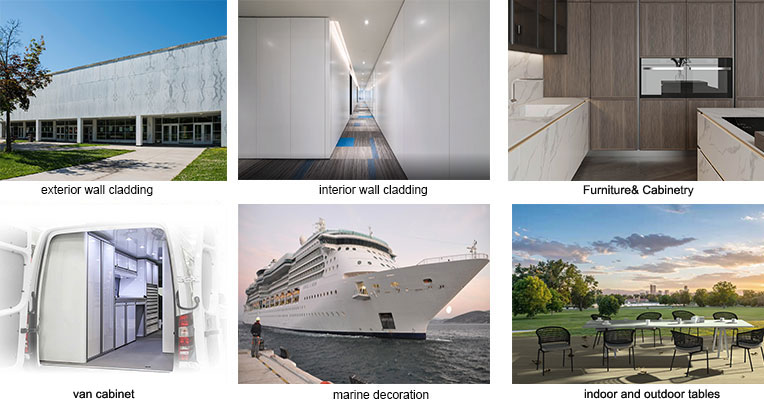 Download
Huarui honeycomb 2023 Alcombfurniture 2023
About us
Huarui Honeycomb Technology co.,ltd is the leading manufacturer of aluminum honeycomb in southeast China.We have tried our best to continuly increase and meet all the higher requirement for alminum honeycomb.
Size of production runs
Aluminum Honeycomb
Steel Honeycomb
Honeycomb panels
Stone Honeycomb
Full capacity
120 blocks
500 ㎡/month
2000+500㎡/day
3000 ㎡/month
15mm--4000㎡/day
Normal
60 blocks
200 ㎡/month
1500㎡/day
2000 ㎡/month
15mm--4000㎡/day
Production line
2 automatic production lines of aluminum honeycomb panel
10 production lines of aluminum honeycomb
Becides,our company have been cooperating wih some advanced technology research institutes,universities and scientific research company,such as Central South University,Harbin University of Science and Technology,and Chinese Academy of Sciences.
We are constantly improving our own research and development ability,and keep providing best honeycomb products and application solution for the various industries.