Custom commercial table tops manufacturer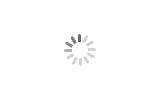 Custom commercial table tops manufacturer
Huarui

Foshan,Guangdong

5-15days

2000㎡/day
● Aluminum honeycomb structure table top,with lightweight and high strength features
● We produces table tops with honeycomb structure for restaurants, homes, and shopping malls
Custom commercial table tops manufacturer

We are a leading manufacturer producing honeycomb structure table tops for restaurants, homes, and shopping malls.The high quality table top for customization,which give us room to create the design cater to the most of the market needs.
Product material

The aluminum honeycomb table top not only has a great performance in large format and flatness, but also has many choices in terms of shape, surface treatment and color. In addition, in addition to aluminum finish,cpl,hpl,stone,pvc can also be selected according to customer needs.
Honeycomb

Table Top

Finish

Max size (mm)

Standard thickness(mm)

Weight(kg/m2)

laminate

1200 X 3050


18

8

Powder coat

1500 X 4000

10

10

20

11

Stone

1500 X 3000

15


21

20

22

25

23

Edge
pvc/ABS banding,profile

Style

Table tops : dining table top,coffee table top,side table top,communal table top,end table top, etc.

Countertop : stone countertop,kitchen countertop,island countertop,bar countertop,vanity countertop,bath countertop,etc.
Honeycomb table top features
Honeycomb materials for table top have excellent properties such as:
Sound insulation
Heat preservation
Flame retardancy
High specific strength.
Design flexibility
Green material,environment protection
Honeycomb material table top show

aluminum honeycomb table top

stone honeycomb table top

cpl laminate honeycomb table top
Color selection
There are various colors,texture and styles to choose from.The design flexibility can meet your all needs for the table top.