Aluminium Honeycomb Core Panel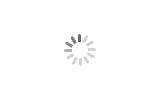 Aluminium Honeycomb Core Panel
Huarui

Foshan,Guangdong

5-15days

1500㎡/day
● Multiple faced sheet and treatment choices
● Stable honeycomb structure
● Wide applications
Aluminum honeycomb core panel
Aluminum honeycomb core panel is sandwich composite material processed on a special production equipment.The sandwich panel is made by aluminium panel as surface sheet and aluminum honeycomb core.The unique properties of sandwich honeycomb panel determine its wide range of usage industries,like shipbuilding,petrochemical,healthcare,areospace,etc.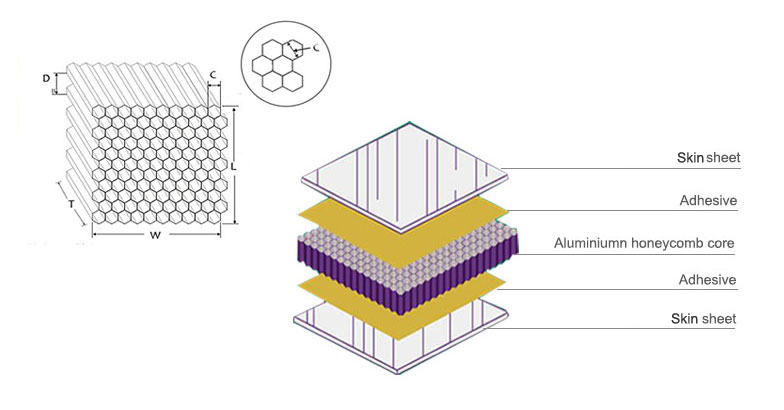 Customized aluminum honeycomb panels
Aluminum honeycomb panel has many good characteristics,which can be widely used in variour industries. The features are as follow.
● Extremely flatness
● Design flexibility
● Non-combustible
● Stable structure
● Water proof
● Multiple surface treatment options
Structure

Skin sheet

HPL ,zinc, porcelain/natural stone ,stainless steel , aluminium etc
Face treatment
PE coating ,PVDF coating ,painting ,mirror , stone pattern, wood pattern
Honeycomb core
Aluminum honeycomb AA3003H18, AA5052H18
Adhesive
High temperture gluing
Specification
Standard thickness
10mm,15mm,20mm,30mm
Min/Max thicknes
3mm/ 500mm
Edge design

open / close / profile / customized

3003 5052 series Aluminum honeycomb core
Aluminum honeycomb core is composed of aluminum foil bonded-adhesively.
Aluminum honeycomb core is a green material offering high strength-to-weight properties and good compressive resistance for industrial applications.It can be used as energy absorbers,laser cutting machine platform,filter,EMI shielding and ventilation,honeycomb grid mesh etc.Aluminum honeycomb also are used as shear carrying core material of sandwich panel,and to apply in various fields.
Huarui honeycomb provide available cellsize,foil thickness for various applications.
Specifications

Aluminum foil alloy

AA3003H18 ,AA5052H18

Cell size

1/30″- 1″ (0.87mm-

25.9mm

)

Alu foil thickness (mm)

0.04,0.05,0.06,0.07,0.08,0.1

Quality standard

Temperature range applied

-55℃~175℃ in long term

Cellsize tolerance

within ±10%

Density tolerance

within ±10%

Certificate

ISO9001

,

ROHS

Support aluminum extrusion with alumiunm honeycomb panels
Aluminum extrusion profile with aluminum honeycomb panel,is the best solution to apply in many industry,like architecture construction,furniture,marine decoration,transportation and so on.Customized is available.


About us
Huarui Honeycomb Technology co.,ltd is the leading manufacturer of aluminum honeycomb in southeast China.We have tried our best to continuly increase and meet all the higher requirement for alminum honeycomb.
Size of production runs
Aluminum Honeycomb
Steel Honeycomb
Honeycomb panels
Stone Honeycomb
Full capacity
120 blocks
500 ㎡/month
2000+500㎡/day
3000 ㎡/month
15mm--4000㎡/day
Normal
60 blocks
200 ㎡/month
1500㎡/day
2000 ㎡/month
15mm--4000㎡/day
Production line
2 automatic production lines of aluminum honeycomb panel
10 production lines of aluminum honeycomb
Becides,our company have been cooperating wih some advanced technology research institutes,universities and scientific research company,such as Central South University,Harbin University of Science and Technology,and Chinese Academy of Sciences.
We are constantly improving our own research and development ability,and keep providing best honeycomb products and application solution for the various industries.